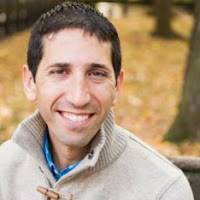 Rob Rakowitz
See the current issue
of The Internationalist magazine
Find out how to sponsor an issue of Trendsetters
Trendsetters: Mars' Rob Rakowitz Discusses Transformation & a New Media Culture
As Director of Global Media at Mars Inc., Rob Rakowitz focuses on how he can continue to grow the company's portfolio of iconic and diverse brands in pet care, confectionary, food and drink. He has worked with marketing and media experts inside and outside of the company to raise the profile of media and to leverage new media opportunities to accelerate new growth among old brand favorites.
By viewing media not just as a mass reach vehicle, but increasingly as an opportunity to achieve highly-targeted reach with relevant messaging at key times to drive commerce, Rob is working with his company peers to quickly advance the journey underway for the Mars media culture. While many CPG companies have historically been slower to adapt to the new realities of modern media thinking, Rob is championing Mars units to harness new technologies and methods, especially in areas like data-driven marketing and programmatic buying.
A key aspect to Rob's approach is to actively engage with other Mars operating units. Rather than allowing the media function to be isolated from other departments at the company, Rob is working closely and collaboratively with his partners on the commercial (procurement) side of Mars Inc. who are in turn taking responsibility to ensure that the company's media investments are being invested with diligence and discipline. This collaboration extends to research, where he is working to help the analytics and insights leads to not only fine-tune the communications model, but to determine how it evolves in a world where everything increasingly communicates and transacts. Collaboration, inside and outside of Mars, and capability building have served as a foundation for the evolution underway within the Media@Mars Community.
Rob Rakowitz talked with Deborah Malone of The Internationalist at the ANA's New York video studios about three ways he focuses on being better in his role---
Being a better investor in terms of recognizing issues of transparency, data, auditing, fraud.
Being a better client by upskilling the Mars organization and forging collaborative partnerships.
Being a force for transformation to ensure that Mars builds capability towards an omnichannel and data-driven world.
To learn more, play the video below.